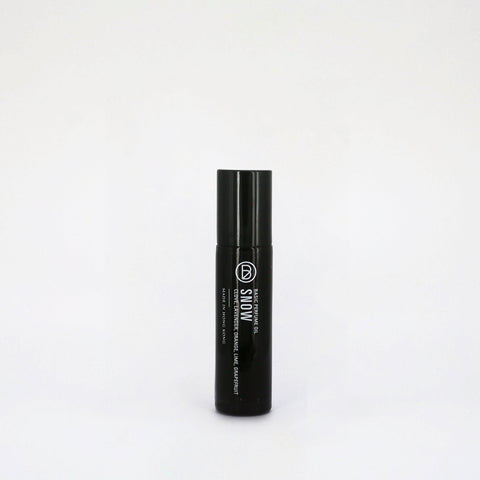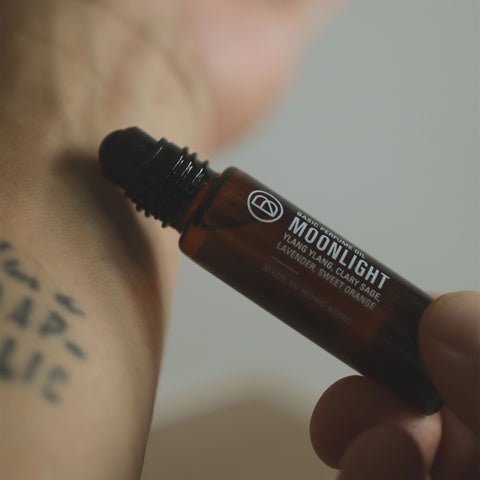 Basic Perfume Oil
10ml / 0.33 fl. oz
The perfect match for all natural lovers. Our signature scents are made with 100% pure essential oils extracted from flowers, leaves, stems or roots of plants. It contains no artificial fragrances. The body heat will warm up the oils so that you feel more of it on your skin and in return gets to experience the beautiful scents that come with it - only those close to you get to enjoy them too! With top, heart and base notes from essential oils, these perfume oils can help lift your mood and free your mind instantly.
BENEFITS

Subtle aroma with better endurances. Lasts up to 4-5 hours

Experienceing the signature scent composition as a whole and enjoy the mood


Masterfully blended with pure natural Essential Oils. Alcohol-Free and artificial Fragrance-Free
SCENT
SUNSET - Bergamot, Jasmine and Sandalwood
WOOD - Sweet Orange, Clary Sage and Sandalwood
MOONLIGHT - Ylang Ylang, Clary Sage, Lavender and Sweet Orange
SNOW - Clove, Grapefruit, Lemon, Lime, Lavender and Sweet Orange
TWILIGHT - Rose, Palmarosa, Geranium, Vetiver, Benzoin and Frankincense

---
INSTRUCTION: Roll on the skin on the back of hands, wrist, collarbone, our under ears and back of neck. CAUTION: For external use only. Do not swallow or take perfume internally. Keep out of the reach of children and pets. Do not apply to sensitive skin. Do not apply to broken or inflamed skin. If irritation develops, reduce frequency or discontinue use. Avoid wearing on areas that are exposed to the sun. Many of the essential oils and alcohol present in most perfumes could cause a rash or burning when the skin covered with this oil is exposed to the sun. If you develop any allergic reactions, stop using the product immediately.
---
INGREDIENTS: Carthamus Tinctorius (Safflower) Seed Oil, Pure Essential Oils, Tocopherol (Vitamin E)
---
NO paraben, petroleum by-product, propylene or butylene glycol, sodium lauryl sulphates, phthalates, artificial dyes, synthetic fragrances. Never tested on animals.
Proudly made in Hong Kong

擁有溫暖感覺的。
氣味夠rich, 唔會覺得俗,
真係會諗起係海灘邊睇日落感覺,
最欣賞係呈現到一種溫暖感覺。
Sunset perfume oil
very long lasting nice scent, highly recommend
走珠型的香水筆
坊間都有好多走珠型的,不過我覺得佢呢間既香味keep得最好,輕輕地又可以帶出街!不妨走落去shop 一隻隻試,一定會搵到你鐘意,多數以女士至愛既花香味為主,但都有中性的味道